Hey Fiends,
We're pleased to announce our brand new 'Creature Feature Trick Or Treat' tote bag to carry all your plundered treats on All Hallows Eve and any items you need to conceal from wandering eyes; knives, nooses, body parts, etc.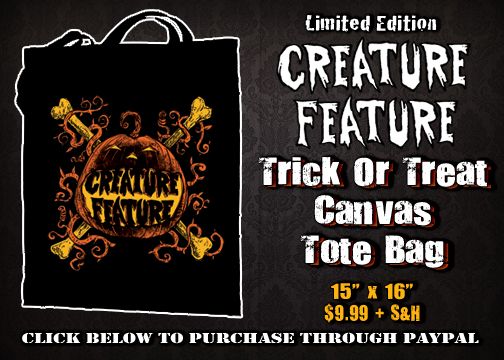 The black cotton canvas bag is 15″ x 16″ and is also limited edition with only 666 available. Click the links below to order through PAYPAL. If the order links do not work or you would like to order through regular mail with cash, please send us an e-mail at creaturefeaturemusic@gmail.com
UPDATE: These Are Now SOLD OUT!
Stay weird,
~Curtis Rx