Hey boils and ghouls,
The wait is over, Creature Feature is back this Halloween with a brand new album entitled "It Was A Dark And Stormy Night…" and here is the ghoulish cover from the fiendish mind of Gris Grimly.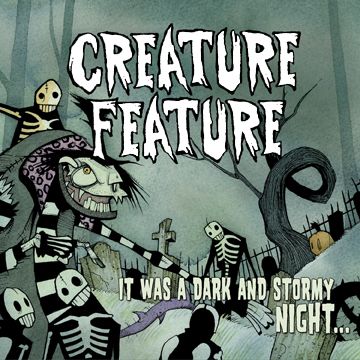 Don't forget to check back this Friday September 30th for the world premier of our brand new single "The Unearthly Ones".
Bar your windows and lock your doors, Creature Feature is back and—WE ARE COMING FOR YOU!
Stay weird,
~Curtis Rx