Hey fiends,
We're pleased to announce the release of our brand new 'Cemeteries Are Just Parks' t-shirt. Do people think you're strange for hanging out in the cemetery all day? Well then, tell them what Creature Feature always says 'Cemeteries are just parks, with dead people rotting underneath'.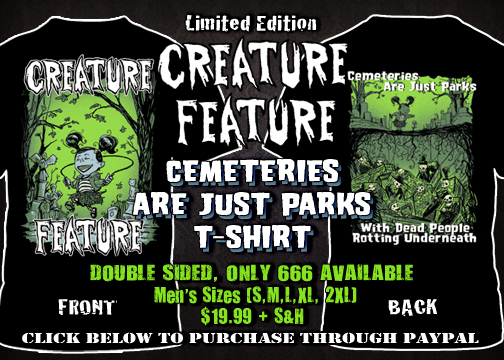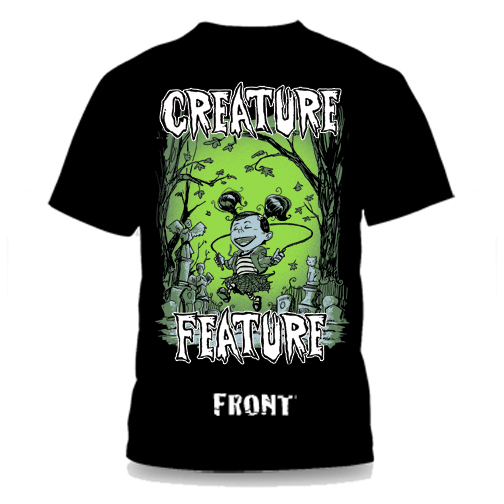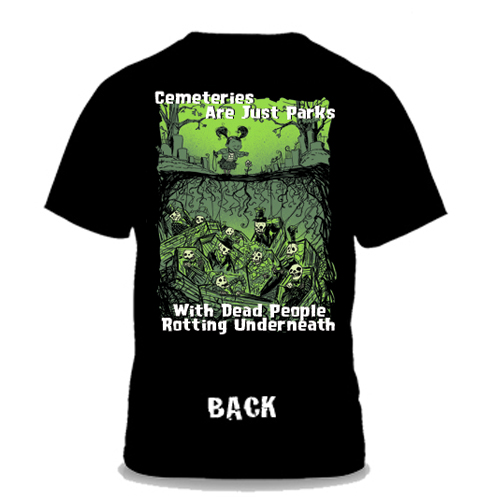 The shirt is double-sided and limited to only 666 pieces. They are $19.99 (plus shipping & handling) and come in unisex sizes: (Small, Medium, Large, X-large, & 2X). Artwork by Thomas Boatwright. Please note, this is a pre-order and all orders will ship out the third week of June. Click the links below to order through PAYPAL. If the order links do not work or you would like to order through regular mail with cash, please send us an e-mail at creaturefeaturemusic@gmail.com
UPDATE: This shirt is now sold out!
Stay weird,
~Curtis Rx